Sale!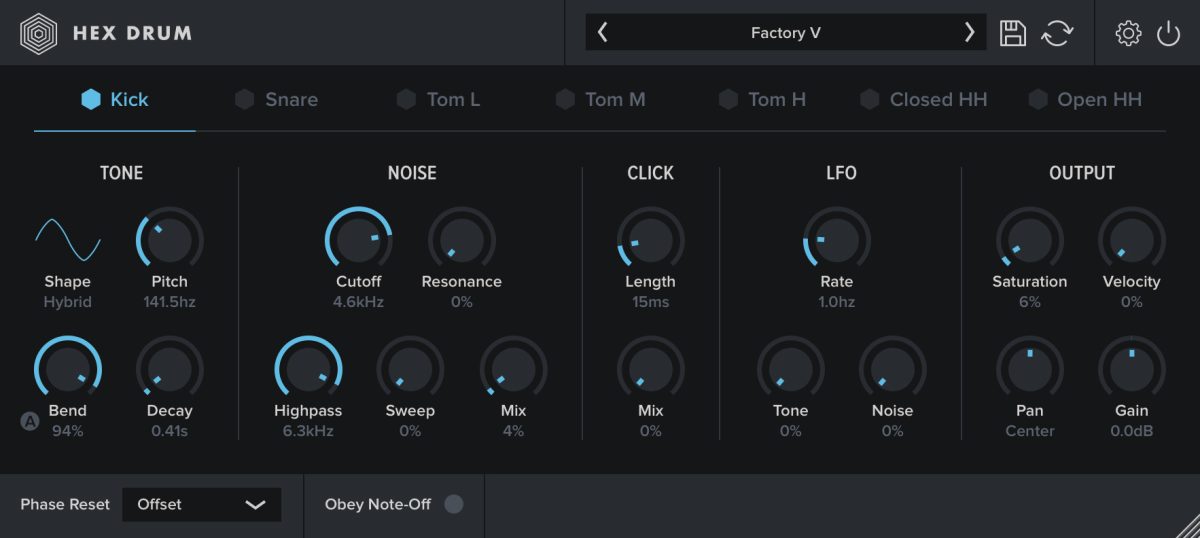 A classic drum machine sound, reimagined
Hex Drum is a virtual instrument inspired by synth drum machines of the 1980s, in particular the Simmons SDS series with its distinctive hexagonal drum pads, from which our plugin takes its name.
Simmons drums were used on countless recordings during the 1980s across many genres, from disco, to reggae, to chart-topping pop hits. In recent years their distinctive sound has been given new life in synthwave and other '80s inspired genres.
For Hex Drum we took inspiration from the architecture of the SDS "drum brain" and made it more flexible by adding deep editing controls, and some unique twists of our own.
Hex Drum lets you easily dial in that classic vintage drum sound, but still feels right at home in a modern mix.
Features
7 drum voices
Stereo or Multi-channel output
3 analog inspired oscillator shapes
Tone, noise, click, LFO and output modules
MIDI mapping with MIDI learn
Assignable voice labels
Copy & paste drum voices
Choke groups
Preset system
40 drum kits presets
All parameters can be automated from the host DAW
Downloads
Try Hex Drum for free. Until the plugin is registered it will output a short silence every 45 seconds.
Expand Hex Drum with free user-supplied presets
Changelog
v1.0.2 – 2020-11-30
Fixed: Volume spike at certain filter cutoff + sweep combinations.
v1.0.1 – 2020-11-24
Added: macOS 11 (Big Sur) and mac Silicon M1 compatibility.
Changed: License key validator now strips stray whitespace.
Fixed: Improved stability in Bitwig.
Fixed: Installer no longer deletes factory presets installed by other OSL plugins.
v1.0.0 – 2020-11-08
Videos
Requirements
Windows 8–11
Plugin formats: 64-bit VST3
OS X 10.11–macOS 13
Plugin formats: 64-bit VST3/AU (Arm64/M1 native)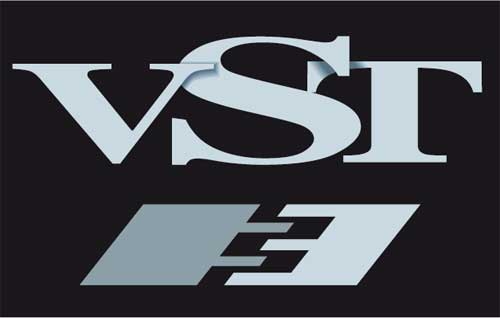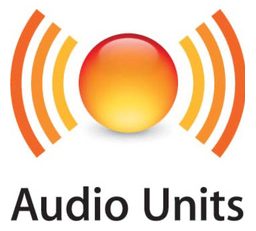 VST3 is a registered trademark of Steinberg, LLC. AU and Audio Units are registered trademarks of Apple Computers, Inc.
Reviews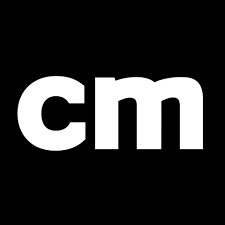 "A solid drum machine at a very reasonable price. Sonically, it easily rivals the vintage gear on which it's based."

Computer Music magazine, February 2021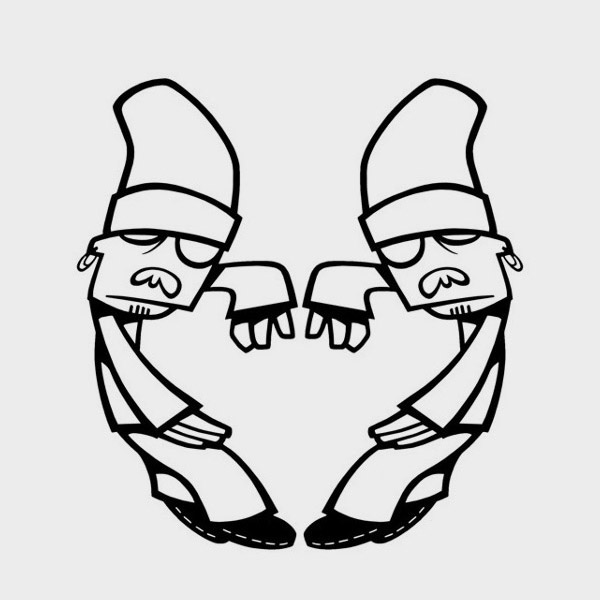 "Perfect balance of ability, simplicity and nostalgia – though I'm enjoying 'new territory' explorations with it even more."

Pete Houser (Bassbin Twins)